Pan-European Leasing Recruitment
Market Overview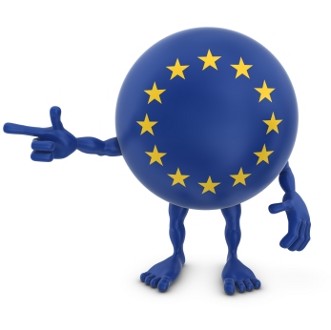 Vendor Finance Market
In mainland Europe, as in the UK, it is the vendor and captive leasing sectors that are most buoyant in terms of providing new opportunities. This approach to financing in Europe was first developed in the UK and led by US companies, with the captives at the forefront. Today we see a mature and further maturing market throughout most of  Europe. Captive leasing companies may have led the way, but bank-owned and independent vendor leasing organisations were quick to follow to develop business in western Europe and beyond. The sector has strong both US and European participants and has seen considerable concentration over the past 5 years, as well as a number of new market entries, primarily within the captive/branded sector. The more recent economic downturn has led to some organisations downsizing their investments, which in turn will open opportunities for other players.
We see demand for leasing professionals both with local and pan European expertise. It is our experience that all national front office positions, as well as credit and risk roles are successfully filled by nationals from the specific country within which an organisation is either establishing or expanding. Other roles may require pan European experience and languages, as well as an increasingly stronger demand to potentially re-locate within Europe.
This is an ever changing arena, where Manning Solutions benefit from considerable experience and an enviable track record of success.
Sales Aid Market
This is the high volume small ticket end of the market – with fast responding systems, communications and process support being increasingly the key to success. Vendors in this sector tend to put their business out for tender and we have seen an increase towards certain larger relationships being established across the whole of Europe. These may often be instituted on a sole supplier/programme basis, but more recently we are also seeing an approach where "the best" financing organisation is chosen either for a country or a region, with a vendor ending up with multiple funders in Europe.
A number of major new players have entered the market in recent years, and this has certainly created a highly competitive environment. Underlying assets are spread across a broad spectrum, ranging through office equipment, PCs, Telecoms, CCTV, some medical, materials handling, engineering and agriculture.
A strong emphasis continues to rest in the recruitment of good account relationship managers in the "sales" side of this sector, particularly given what can often be very long lead-in times for the identifying and establishing of new and worthwhile sales aid programmes. Back-office support staff play an integral part in the ongoing management and success of any given client relationships.
Direct to Corporate Business
This is an area where we have seen radical development in recent times. Established banks tend to dominate this very margin driven sector, although some organisations are showing less appetite.
Brokers and packagers, an important source of introduction in this sector, have found it harder in an economic downturn. There are obviously still those doing well, which tend to be those who provide added value solutions and have carved out real niches within the European marketplace. Such business is also not limited to that sourced directly from lessees, but includes a wide range of distributor/supplier financing arrangements across a broad range of assets.